This full body beginner workout is sure to get you going. The hardest part of working out is actually getting started. The gym can be intimidating. Exercises you try in magazines are way too hard. You aren't exactly sure what you are doing or don't have the confidence to actually do it.
That is OK! You are not alone, I promise! I have had many come to me as beginners, nervous to even start a program. Well I am here to tell you that you don't have to start by going hard or all in. Take it step by step.  Start small! I have developed this full body beginner workout to jumpstart your workout program and give you confidence.
Your Workout
Plank up/downs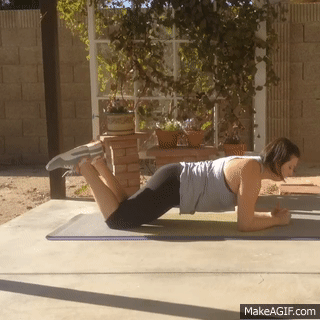 Complete 10 repetitions each side. Start in a plank, on your knees or full plank. Go from your hands to your elbows. Alternate which elbow goes down first.
Step Ups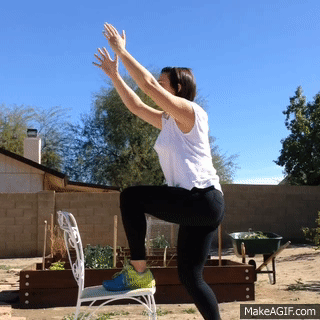 Complete 20 repetitions each side. Keep your foot stationary, standing all the way up. You can use a step as short or high as you feel comfortable.
Travoltas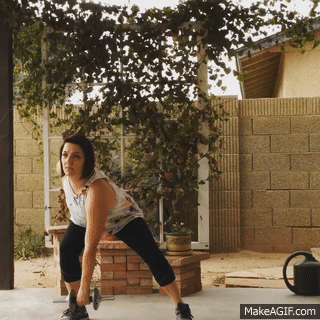 Complete 20 repetitions each arm. This move is named appropriately. Stand wide leg, with or without a weight, reach down to your opposite toe and then back up to the sky.
Tricep Dips

Complete 15 repetitions. Place your hands close to your hips, bring your rear off the seat and dip down lowering to the ground. Go as far down as you feel comfortable.
Side-to-Side Hops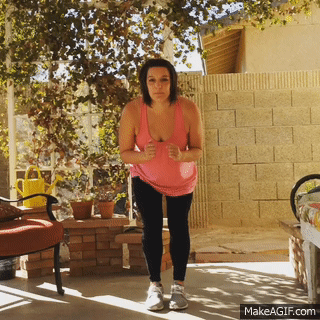 Complete 40 repetitions. Find a guide or something to hop over. Hop from side to side.
Repeat this workout 3 times total.
Exercise isn't just a jog on the treadmill or a crazy Crossfit gym. Start with these 5 exercises. Try this full body beginner workout!
Meet The Author
Gabrielle Mazar is the Autoimmune Trainer, Author, and owner of Healthy Body Works. She specializes in working with individuals who suffer from autoimmune and inflammatory conditions, along with those who just want to get healthy. You can workout with Gabi in her facility in Tempe, AZ, or online from the comfort of your home via Skype. Learn more about Gabi over at her website, www.healthybodyworksaz.com or contact her via email at [email protected]